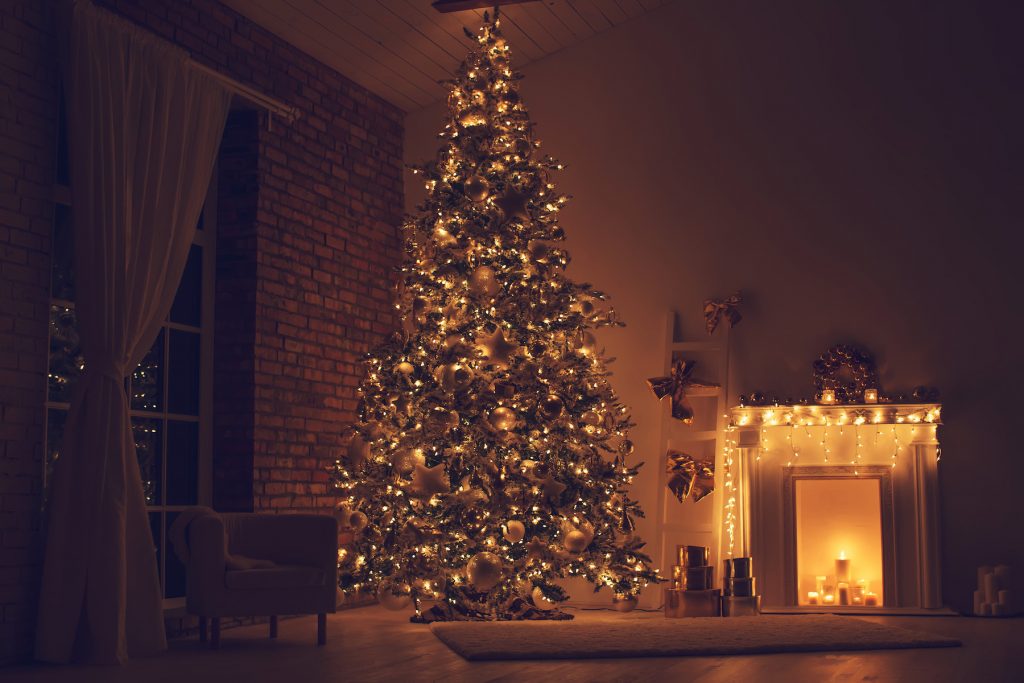 The winter holiday season is a busy and eventful time of year. Parties, family gatherings and visiting house guests are the norm. With all the distractions of the season, it's easy to forget the importance of home electrical and fire safety. Unfortunately, with the increased time spent inside, statistics show that incidents of home fires and electrical accidents increase dramatically during winter months.
At Pilot Electric Services we believe in the importance of the health and safety of our customers. We focus on the quality and reliability of the electrical systems you and your family rely on. Read on to learn some precautions you can take to ensure a safe and enjoyable holiday season for you and your family!
12

Electrical Safety Tips from your Penticton Electrician:
Don't overload plugs. Outdoor decorative lights should always be on its own dedicated circuit. For added safety, install a programmable timer; it's convenient and energy efficient too!
Be sure outside lights are always connected to a GFCI receptacle to prevent electric shock.
Be careful when using candles and never leave them unattended. For a safer and cleaner alternative, use LED "candles" instead.
Are your Smoke Detection & Carbon Monoxide Systems operating and up to current code? Have a good Penticton Electrician check it for you to be sure!
Even if you don't have young children, your family and guests might. Be sure all electrical outlets are protected from "curious" young fingers!
Did you know that the week between Christmas and New Years ranks among the highest power consumption times of  the year? As a result your homes electrical system may be strained more than ever. Have your system checked out before you put the turkey in the oven and avoid an expensive after hours emergency call.
Pets (especially cats) can become very interested in decorations and electrical cords. Deter cats and dogs from chewing on electrical cords by rubbing essential oils on them. Citrus, Lavender and Mint work well and make the home smell nice too!
Inspect electrical decorations for worn wires and overheating. Throw out old incandescent lights and replace them with LED lights. Do not b

uy holiday decorations without

 accredited certification from a trusted agency

 on the package. 

Never leave the tree on while away from your home, or put on an automatic timer if you're forgetful.
Be wary of extension cord hazards: Don't string multiple lines together. Don't run under carpets or through doors. Don't use two prong cords. Don't remove the third prong! Have a good local electrician install a dedicated outlet for your tree.
The kitchen is the number one room in the house where fires begin due to leaving the stove unattended. Did you know the number one reason for leaving cooking unattended? To go get a missing ingredient! Always turn the stove and oven off before leaving the house.
Don't forget: your neighbourhood electrician likes milk and cookies too!
This holiday season, let Pilot Electric ensure your home is electrically up to code so you can focus on the things that matter the most. If you have concerns about the safety of your home's electrical system, book a no obligation safety inspection in Naramata, Penticton or Summerland! Our trained and courteous electricians would be happy to advise you and help keep your family safe.
Other Useful Electrical Facts:
Between 2009-2013, The National Fire Protection Association estimates U.S. fire departments responded to an annual average of 860 home structure fires that began with holiday decorations.
Read Electrical Safety Foundation's Top Ten Holiday Fire Safety Tips Here.
An estimated 360,900 residential building fires are reported to United States fire departments annually. The estimated damage is 2,495 deaths, 13,250 injuries and $7 billion in property losses.  The leading cause of the largest fires are electrical malfunction. (ESFI)
According to the National Fire Protection Association (NFPA), 30% of home fires and 38% of home fire deaths occur during the months of December, January, and February.
If  you live in the Penticton, Summerland or Naramata area give the professionals at Pilot Electric a call this holiday season. We'll send out a top local electrician for a no obligation safety inspection to ensure you and your family have a safe holiday!